You are here : News / Bill_McLachlan
Bill McLachlan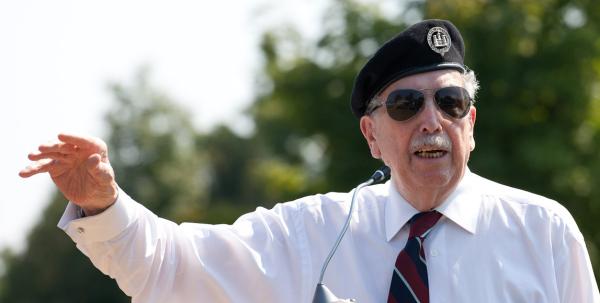 It is with great sadness that we announce that Bill McLachlan passed away on March 26th, 2019.
Bill has been involved with the cemetery since 1957 where he was 'put in charge' of the cemetery renovation. He was tireless in his drive to do this renovation properly. Under his direction, he expanded the cemetery, managed the infill with many dumploads of soil and sand, built the fence and many other tasks. With out his efforts, the cemetery would not be what it is today.
As Secretary-Treasurer (1957-1960), he took impeccable notes and greatly assisted in the organization of countless spring Cemetery Services. He continued his service to the cemetery as Vice-President 1960-1975 and President 1975 to 2002. In 2014 Bill decided it was time for him to retire from the board of directors - but still his unabashed opinions were present and appreciated in many of the cemetery activities!
To say he will be greatly missed is an understatement. Obituary ⇗
Copyright &copy 2007-2021
info at lochabercemetery dot org
legal privacy